A 1950's American Jazz singer named Billie Holiday once expressed that 'no two people on earth are alike, and it's got to be that way or music isn't music.'
It might be difficult for us to draw too many clear comparisons between the average health club and the ragtime & blues inspired music genre, but if you as an operator want to be 'blowing your own trumpet' in 2019, then your facility will need to get into the 'swing' of things pretty quickly.
Just like jazz artists, businesses that thrive are often noticeably distinctive and endlessly creative. Above all, they have a deep, meaningful connection with their fans.
By aspiring to achieve such jazzy characteristics, this is typically considered 'the winning formula' for success. Yet from a strategy perspective and how operations are managed day to day, what drives results for one business, may not lead to positive performance for another.
As Billie Holiday's may have put it, 'it's got to be that way, or business isn't business'.
It seems that because businesses are so unique in nature, Health Club operators are often hesitant, indecisive and tentative when it comes to selecting the right Club Management System (CMS).
If you are a key decision maker in Health Club Management Software, you're most probably very aware of how important it is to choose a CMS that fits your facilities' needs. You'll no doubt also appreciate that if you impulsively buy a CMS because it's cheap, you'll be the one suffering the frustrating consequences in weeks to come.
Yet, time and time again we see operators going round in circles because the decision-making process is taking slightly longer than it should.
Is this the typical thought process you've been through?
You decided when you first started looking that you didn't want an 'off the shelf' Club Management System solution. Why? You feared it may face difficulties performing some 'out of the box' activity which has never been done by a previous operator before, thus making achieving business goals even more complicated.
As a consequence, you started to believe that building your own CMS might be the way to go, before realizing that if you attempted to do this, you would waste a monumental amount of time, effort and resources.
You know you don't want to be constrained by a 'one-size fits all' solution but you've now acknowledged it would be virtually impossible for your club to leverage the big data the way management software companies can do, as you don't have the data to train vital machine learning algorithms.
So you are now back to 'Square One' and you don't have a clue which CMS is the right one for you? Don't worry, we've seen many Health Club Operators go through this CMS conundrum. We understand how you feel and below we've outlined four questions you may wish to ask yourself when choosing the right one.
What exactly is your business model and how do you want to excel in it?

From the low-cost operators to the boutiques, and the premium end facilities to the specialist Personal Training brands, there are an abundance of different 'business models' playing their own role in the health club landscape. What is yours? Do you firmly belong to one fixed model are you more of a hybrid?

If you very much only belong to one model, you almost certainly want to work with a Club Management system which specialises in your own business model. For example, if you are a Mid-Market operator, it would be naive not to work with a Club Management System which has a wealth of positive experience working in this particular sector. Of course, this does not mean you need to use the exact CMS as your direct competitor; it may be more useful to take a closer look at an emerging, aspirational operator from a different country and inspect their ways of working.

If you are more of a hybrid, despite your vast differences in size, goals, target demographics and organisational culture, you may still be able to take insight from those operating with a different model. For example, a premium end facility may want to introduce a funky Personal Training Studio concept within their gym in response to a boutique competitor opening less than a mile away. In that case, it may be beneficial to work with a CMS which has experience in working with both types of operator so they can share with you best practices from both models and offer the best overall solution for your business.


What are your businesses long term and short term goals?

It is important to be fully aware of your short term and long term goals as you'll need to approach your software in the right way strategically. Could all your upper management clearly outline what the vision of your company is? When working with any CMS it's good to be able to outline a roadmap of what you want to achieve (with timescales) alongside a list of priorities so both parties can be work on projects harmoniously.


Will the CMS allow you to scale your business and be cost-effective down the line?

We assume as a health club operator, you are looking to grow your business, whether that's increasing your membership base, expanding the number of clubs you have, enhancing your reputation, or launching additional features and services? After all, without continual growth and progress, it becomes difficult to maintain a position as 'the best in what you do'. If you truly are the best around, your profit and loss statements should evidence this. Do yours? To achieve sustainable profits, it goes without saying that you have to find ways to get all your costs under control. With that in mind you'll need a CMS that will not just facilitate your growth, but allow you to grow at scale. If the CMS will allow you to grow at scale then it is cost-effective for you and will bring you closer to reaching your vision.


What support will I get?

While you want to ensure you are working in tandem with your CMS provider on your organisation's roadmap, there are times and even emergencies when you may need more instant help, like right away, NOW, please! What support does your CMS provide for these moments of panic? Will there be staff on hand to assist?

Similarly, is the CMS customisable, dynamic and able to cope with a fast pace, ever-changing environment to feed your staff members sparks of inspiration? For instance, if your Product Development team decide they want to launch a new 'Couples PT Package' around Valentine's day in a bid to compete with a local competitor, is there room to manoeuvre quickly? If a CMS and the support staff cannot attend to such reactive requests, it can leave you feeling quite frustrated and may reduce future innovative thinking from within your business.
There are many more questions you ought to ask yourself when choosing the right gym membership software. It is our wealth of experience at eFitness that has allowed us to provide you with some of the answers. We have taken extra care in designing our system so it is intuitive and easy for health club operators to use flexible, but we appreciate the need for operator flexibility. Here are core eFitness features that help club operators to exceed their business goals.
E-commerce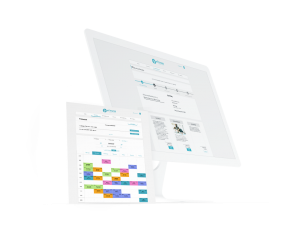 Perform effective presales and sales campaigns using several different channels. Make it accessible for prospects to join from a web application or in-club kiosk to boost sales. Run campaigns at regular or discount prices at the click of a button.   



CRM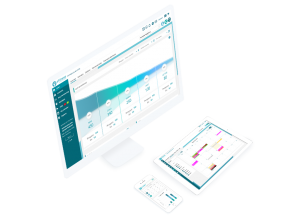 Plan, implement and analyse all your customer acquisition and retention-based activity. Choose how you contact prospects and members based on their personal experiences. Functionalities are not restricted to phone calls, e-mail messages and personal meetings.    


Automation


Automate your sales processes to make your business more dynamic. Apply discounts, bonus systems, vouchers and coupons on products to the right members at the right time. No more one size fits all approaches when driving your secondary revenue streams.    
Business Intelligence & Reporting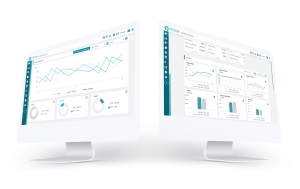 Acquire customers faster and retain them for longer! Turn data into meaningful action and take advantage of powerful performance measurement tools. Predict the future, then re-shape the future so you can always stay on trend.      



Finance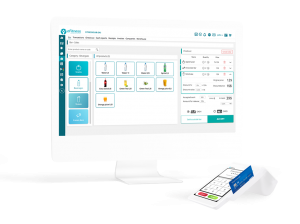 Take advantage of our multiple payment options. Whether your business deals with online payments, recurring payments, in-club payments, automatic payments or a combination of all four you can customize your billing functionality to suit your model.      




Mobile app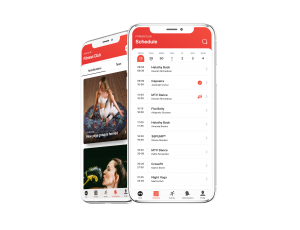 Let your members easily browse, select and sign up for classes, get on a waiting list if the number of participants exceeds a limit, receive notifications if something changes, and so much more. Use our mobile app for iOS and Android devices which allows you to execute effective cross-selling and up-selling campaigns. Push coupons and other relevant marketing messages to members based on their recent experiences with your facility.    



Integration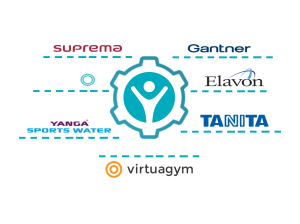 Do you want to keep certain components as they are with your business? Fear not, as EFitness can work seamlessly with your existing systems so the experience you offer your members is not compromised.    


Here is just a glimpse of some of the eFitness nucleus. If you feel to be stuck in a rut when it comes to selecting gym membership software, then contact us below and we may be able to help. If you have got the foundations in place but you're now ready to 'jazz up' your customer experience further, then you can also schedule a call with us below.