This year was crazy, to put it mildly. It was like a good action movie with one drawback – unfortunately, it wasn't a movie.
Everyone knows what this meant for the fitness industry. However, we hope that 2020 has also been a time of many positive changes and new opportunities for you.
How was this year from the eFitness perspective? Watch the video!
If you want to know in detail what happened at eFitness this crazy year, keep reading here!
Pandemic twists and restrictions
It quickly turned out that this year will be different than any other before. Since March, fitness clubs have suffered from many restrictions, starting with a complete lockdown to entry limits. We quickly responded to the clubs' emerging needs at every stage, implementing new functionalities to support fitness clubs' safety during a pandemic at the eFitness system level.
What operational support did clubs receive from the eFitness system in this challenging time?
Online classes
It was one of the largest projects this year and a direct response to clubs' needs during the pandemic. Online classes supported by Google Hangouts Meet are an integral part of the eFitness system. Thanks to that, you and your club members gain the possibility of online classes connected directly with the schedule and the Online Member Area. This solution gives you the convenience and certainty that you lead classes for people with an active membership or pay-as-you-go ticket.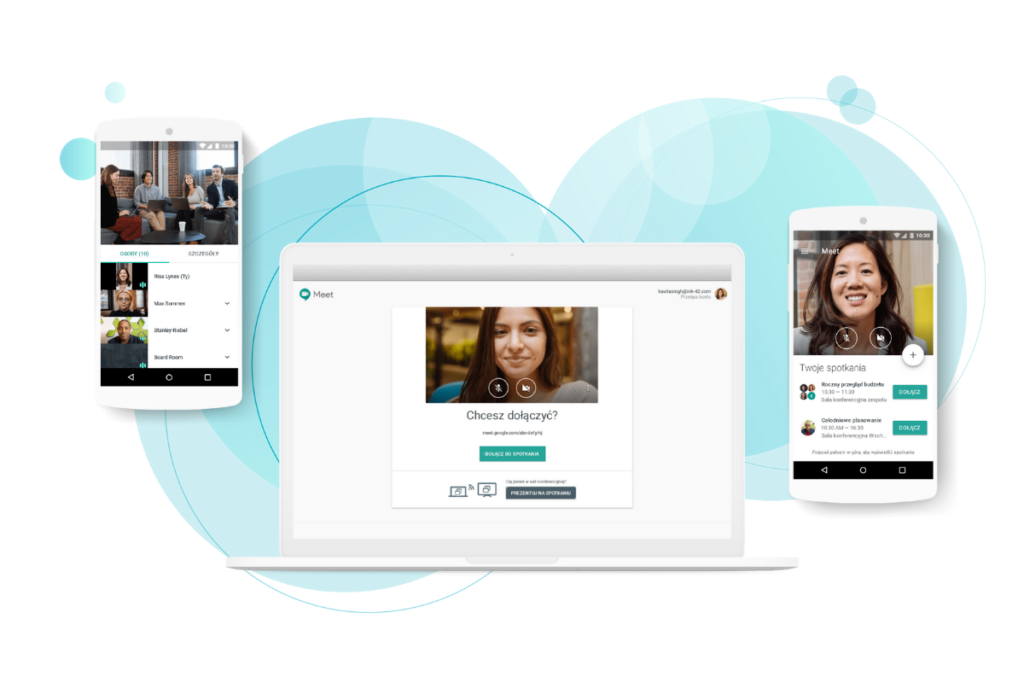 Entry limits
Another quick response of the system to governmental regulations falling on fitness clubs is the functionality of limiting entries to the club. Besides, there is an ability to display the limit on the screen at the reception. What did that mean in practice? Even better management of club members' entries. Thanks to the new functionalities, it was possible to adapt to the government's recommendations efficiently.
Even more support
In 2020, we continued to operate and support fitness clubs. We advised on what to do both when the clubs are closed and when they restarted. The Pay As You Go payment method for one single entry when clubs run online classes also turned out to be a great help.
In addition to our eFitness system support for fitness club managers, we were also present on October 17 at Plac Zamkowy during the Fitness Industry Protest. Together with the fitness sector employees, clients, club owners, and trainers, we have expressed our opposition to government decisions.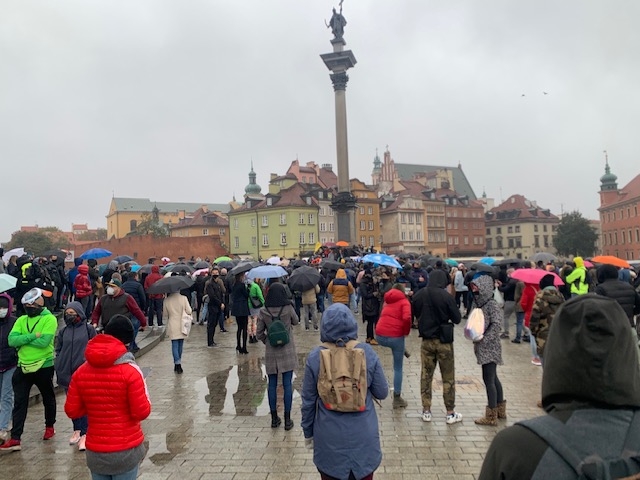 Implementations
Regardless of the pandemic and functionalities that we have implemented in response to the new situation – the eFitness system is still developing in the direction chosen for a long time. Almost every week brings further improvements available to the system for all users. Our development team works in weekly sprints – thanks to this, planned News regularly appears in the system.
What other new features have appeared in the system this year? These were, among others:
development of automatic CRM notes,
new functionalities in contract renewals,
numerous amenities for club chains and much more!
To keep up-to-date with the implemented features, visit the system's messages or the News in the Knowledge Base.
We have also integrated the new Gantner GT7 readers. They have an intuitive touch screen, color display, and a fingerprint reader. Perfect for any elegant fitness club with access control. They are so beautiful, aren't they? 😉
New mobile application
In September, we launched a new application – the eFitness App. That means even more opportunities for clubs and club members. Including basic functionalities such as the class schedule and reservations, there are novelties as the payment module for subscriptions and additional services via the application. In the App, the club member can follow his training progress, which keeps high motivation and better retention in the club.
Did we mention the modern design and the ability to customize the application for club branding? The eFitness App gives your club the ability to define colors and logos, photos, and other elements necessary to identify your brand. All this in a modern and user-friendly application interface.
Check out all the possibilities of the mobile application for fitness clubs.
Knowledge base
The Knowledge Base, a place where every system user will find an answer to a bothering question, had its premiere during the summer holidays. We invented Knowledge Base for users, and on their initiative – you convinced us that such a place is needed and will help even more in the club's daily work.
It is also an excellent place for your new employees who are just starting to work with the system – the Knowledge Base will allow them to deploy quickly. In addition to the instructions, you will also find video tutorials and information about the implemented new products. We continuously develop the Knowledge Base with new content.
Have you already checked the Knowledge Base?
Webinars
It was another great year of our online training. In 2020, we held 55 free webinars on fitness club management and system use. Retraining enjoys unflagging popularity. Here we should applaud not only our trainers but also all the managers of fitness clubs. In this challenging time, you found time to acquire new knowledge, and you still want to improve your competencies.
Haven't taken part in online training yet? You can put them on the list of provisions for 2021! 🙂
New is coming
We will not slow down in 2021. Already in mid-January, we announced the premiere of the new look of the eFitness system! What will change for users? Above all, it will be even more user friendly and intuitive. We designed the new layout to improve the daily work of fitness clubs – you will be able to find out more about it in a moment.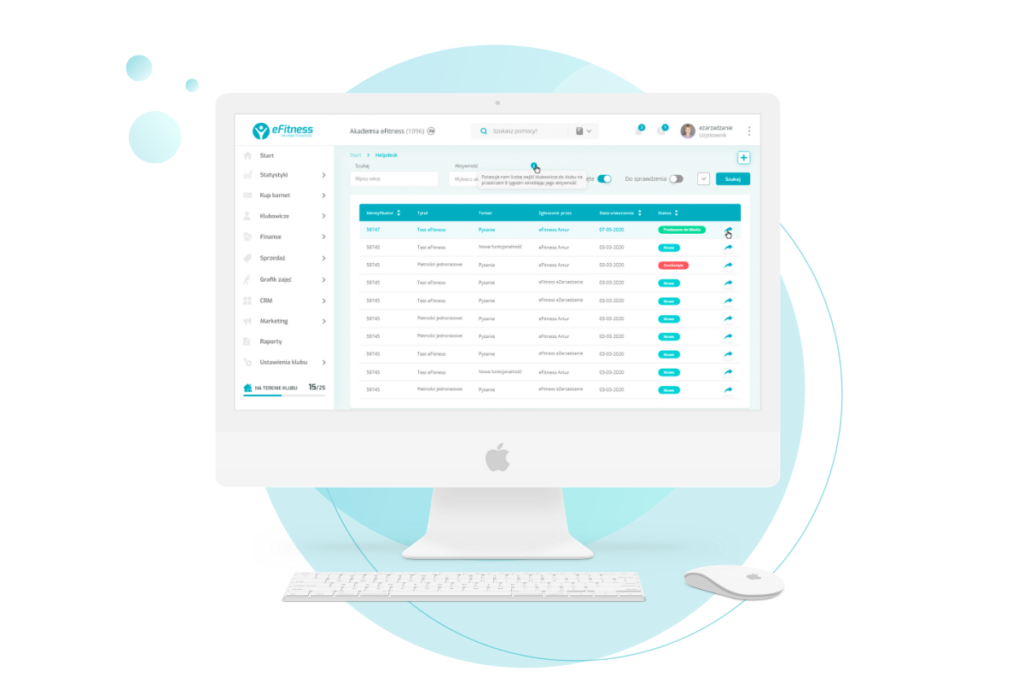 More news coming soon!
Behind the scene
We worked remotely for most of 2020. How was it? Our rooms, lounges, and kitchens turned into programming studios, conference rooms, customer support centers, and we made it! Our four-legged housemates helped us a lot. See for yourself!
2020 was also the time of our internal successes. There are more clubs with us, and we appear in new countries (we are even in Kazakhstan!) And we run other projects. All this made our team increasingly large, and it was necessary to move to a new office. We hope you will visit us in Pixel_5 in Poznań soon.
Not only FIT but also FUN
Whenever possible, we tried to spend our time actively and together. Why is it so important? People who make eFitness are one living organism – skis and bikes significantly strengthen its condition. 😉
If you want to know what our work looks like daily, follow us on Instagram!
In 2020, reality was changing like a kaleidoscope. In addition to observing the changing reality, we also tried to describe how the fitness industry is heading.
That's it. While writing this article, we are impressed by how many positive changes and novelties we implemented in such a challenging year.
And most importantly – thank you for being with us!
It is for you that we have not stopped even for a moment! Despite adversities, we implemented new improvements in the system. All this to support your club even better.
What do we wish you in the new year?
Only good fortune, favorable situations, condition, endless enthusiasm for development, and many smiles! 🙂